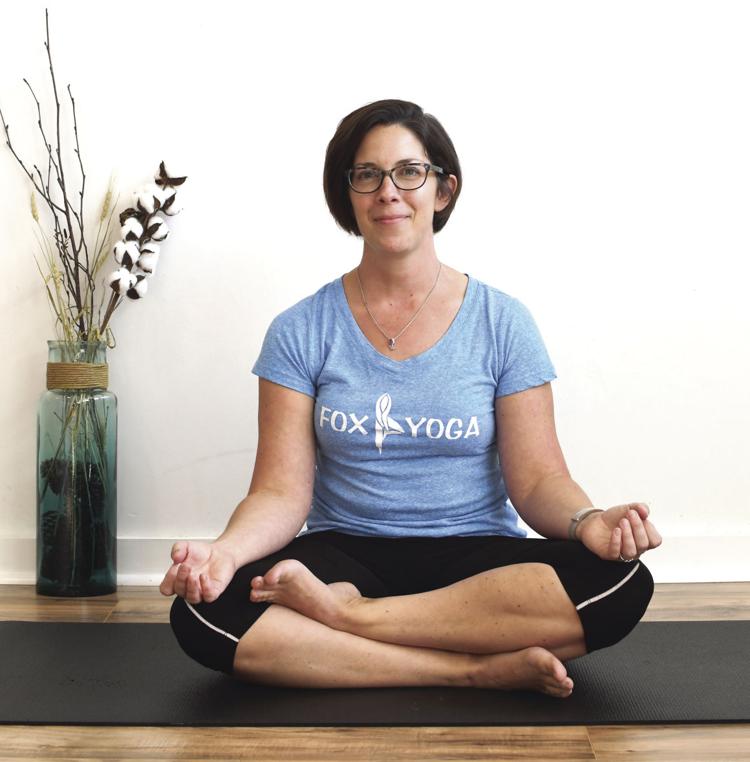 Much like the principals of yin and yang, Katie Fox – a seasoned athlete – has always felt emotionally drawn to the spiritual disciplines of yoga.
"I was always into sports and athletics and I don't know why, I just emotionally have always been drawn to yoga, so even as a kid, I would go to the library and read yoga books so it was a natural thing that I was just drawn to it," Fox Yoga Studio owner Katie Fox said.
Fox, who was teacher certified 20 years ago through the YogaFit training system, started out teaching night classes at the Huntsville YMCA.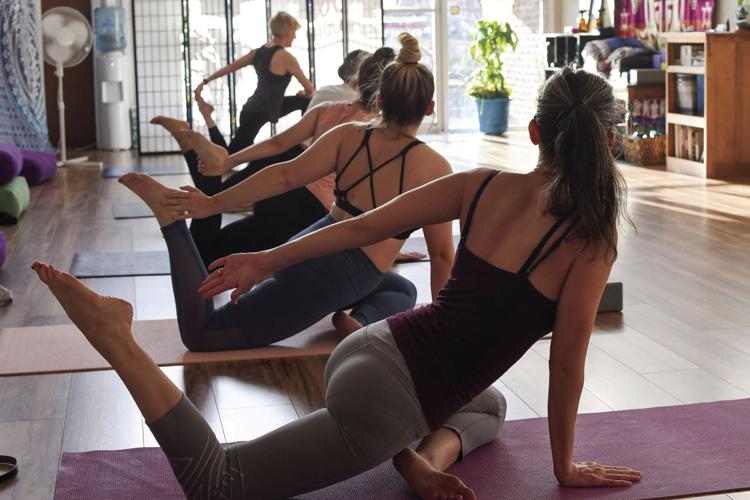 After teaching sporadically on the side while working for a local chiropractor as a physical therapist, Fox decided to jump in to teaching full time, opening up her first studio four years ago in her home's enclosed garage.
Fox's business was up and running for six months before she found a lump that felt like an acorn near her right shoulder in 2016.
At 36 years old, Fox was diagnosed with stage 2B invasive ductal carcinoma breast cancer, undergoing five months of chemotherapy, a double mastectomy, full hysterectomy and seven weeks of radiation.
"I've had so many surgeries that if it was not for yoga, I don't know what kind of shape I would be in," Fox said.
"There were times after surgeries when I could not lay on my back and open my arms, but over time my yoga practice was different than it is now – meditation, light stretching – it really took me some time to realize just what those little movements can mean to somebody else."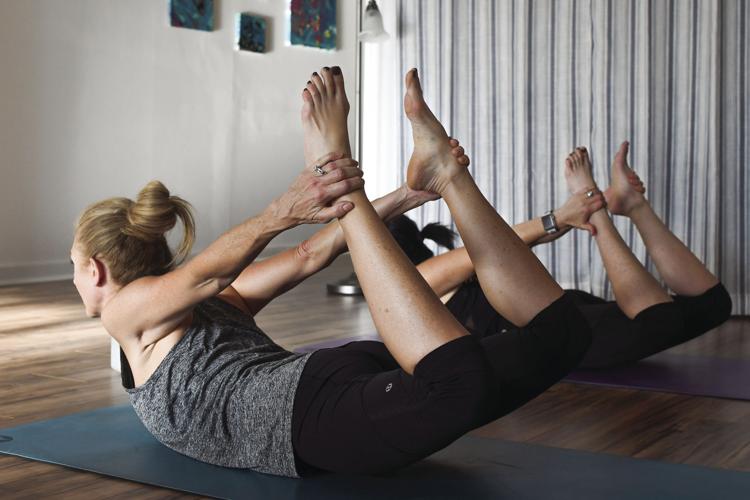 Fox endured one year of treatment and another year of reconstructive surgeries.
"I really didn't teach for about two years because I just didn't really have the energy or anything to give … I feel like a true yoga instruction is giving and I didn't have anything to give because I was just constantly recovering," Fox said.
Four years later, Fox finally felt ready to revisit the idea of teaching yoga, this time in a space large enough to accommodate up to 30 students.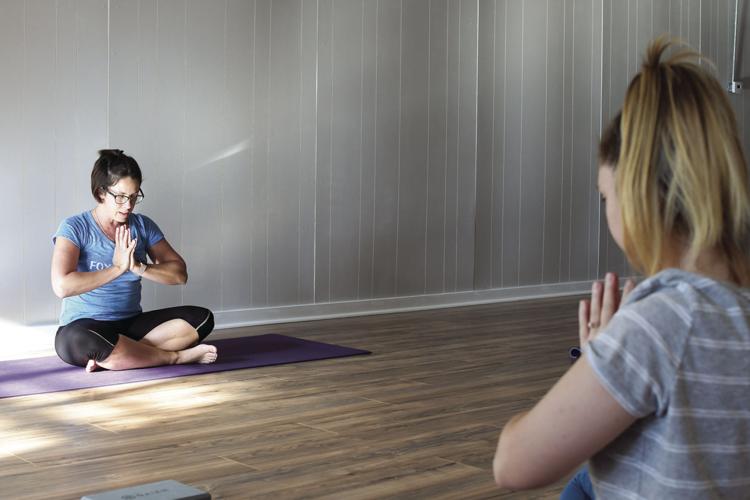 "About four to six months ago I'm like, 'I'm ready, I'm healed, I feel like my heart's ready to start teaching again,' and so I just kind of threw it out there in the universe," Fox said.
The cancer survivor began searching for locations and saw her current location at random while looking at another space nearby, but it was in need of some work.
Fox Yoga Studio opened just a few months later on September 4, and Fox said that she has felt a lot of support and a greater turnout than expected.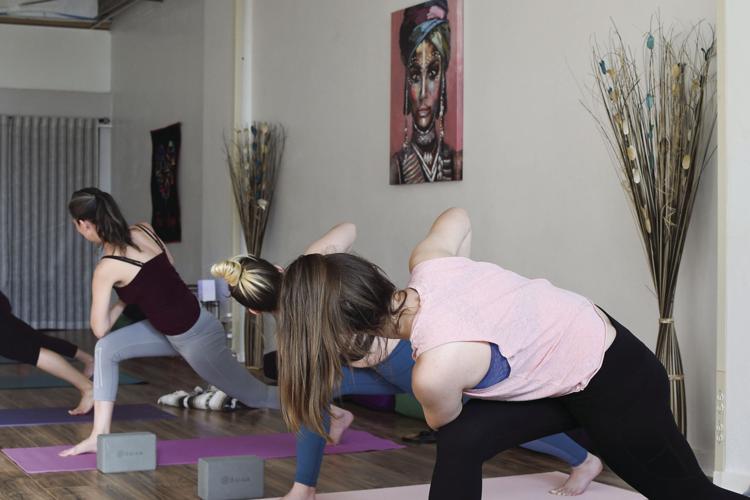 Vinyasa flow – a style of yoga that seamlessly flows from one pose to the next with an emphasis on breath – is the focus of Fox's classes. Level one and two flow classes are currently offered as well as Yin yoga, gentle yoga and yoga pilates.
Fox offers a unique background as an instructor, with approximately 20 years in the medical field practicing personal training and chiropractics.
"I am extremely particular on how you work the spine in yoga and I actually have patients who are students … In yoga they tend to do a lot of flexion which sometimes is good and sometimes bad depending on what is going on, so I think it's really allowed me to be very specific," Fox said.
Students came to approach her with concerns and she is able to help them with modifications for poses and moves so that they can take away the most from each class.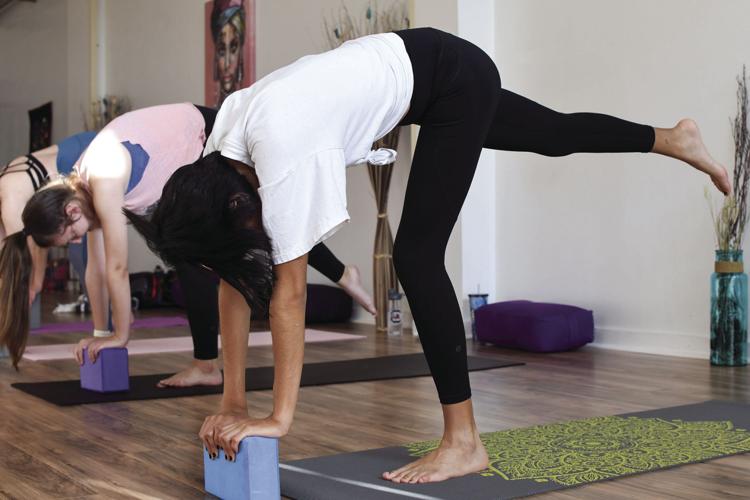 "Most of the clients have back problems and their doctors said 'try yoga' … they might come into the wrong class but we just work around it," Fox said.
She also sees a lot of shoulder and knee problems in her students, and focuses on strengthening – opening up hips and hamstrings to release the lower back, strengthening the core and opening up the chest – to correct the hunched over posture we get from sitting all day.
Meditation is added in small amounts to the end of her classes, as yoga was originally practiced in preparation for meditation by loosening up the muscles to prepare the body to sit and meditate for longer periods of time.
"When I was in my twenties I would always tell people 'yoga absolutely changed how I view people, how I view life, situations,' and that has to do with just really studying and allowing yourself to become more self aware and meditate," Fox said. "You don't really have to have any expectations, but I think you just grow, practice, and no matter how you practice, if you keep practicing, you're going to gain something from it, some kind of change – physical or emotional."
Fox continued that we typically surround ourselves with people that are similar to ourselves, and that by practicing yoga, she has opened herself up spiritually to be less judgmental of others, adding that we don't know what every person is going through.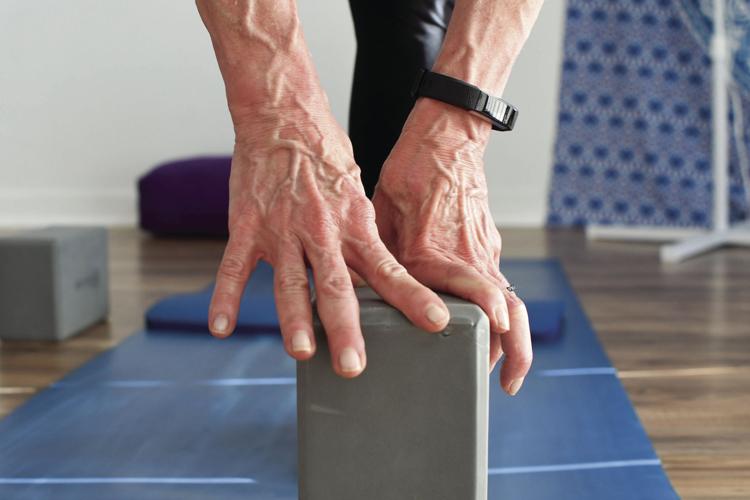 "We open our chest, and we are also opening our heart and that is physically and emotionally hard because we're always so guarded," Fox said, adding that people tend to walk out of her classes in a relaxed and calm state.
Fox is currently working on incorporating a focus on Yamas and Niyamas, the 10 ethical rules within Hinduism and yoga. Yamas focuses on nonviolence, truthfulness, non-stealing, non-excess and non-possessiveness, while its counterpart, Niyamas, focuses on purity, contentment, self-discipline, self-study and surrender.
The set of rules are supposed to act like a detailed map telling you where you are and how to look for the next landmark, according to yamasandniyamas.com, but it would seem that Fox already has it all figured out.
The cancer survivor jokes about her recent 40th birthday recently passing – a landmark – saying that she opened a yoga studio to celebrate this new decade of her life.