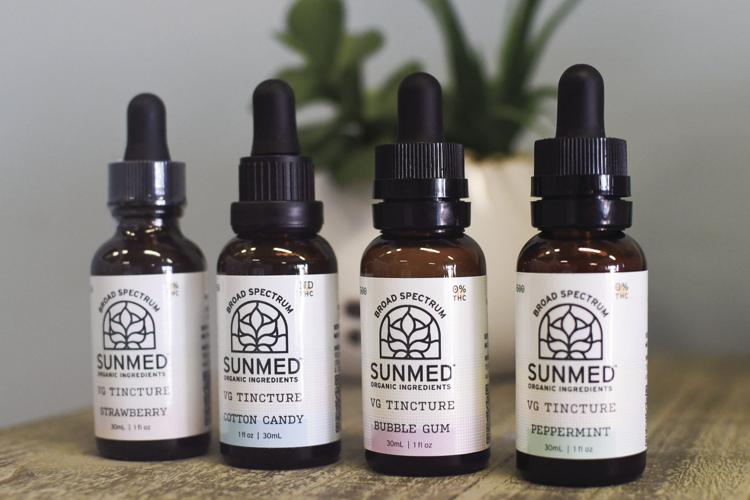 I mentioned to an older employee at a local business that I am writing a story on Your CBD Store in town and he raises his eyebrows with immediate judgment. He asks me to hold on a moment as he brings another man into the room to tell him that I am writing a story on marijuana.
The conversation moves too quickly for me to correct him, and in the 30 minutes it takes me to return to the office, word has spread like wildfire. I find on my desk a three part CD audiobook that someone has dropped off for me about the fight to legalize marijuana and here lies a prime example of the wild confusion and stigmas circulating the legalities and medicinal uses of CBD oils.
"Surprisingly, our clients are much older than I expected. I expected a lot of college students," Your CBD Store manager Mina Hughes said.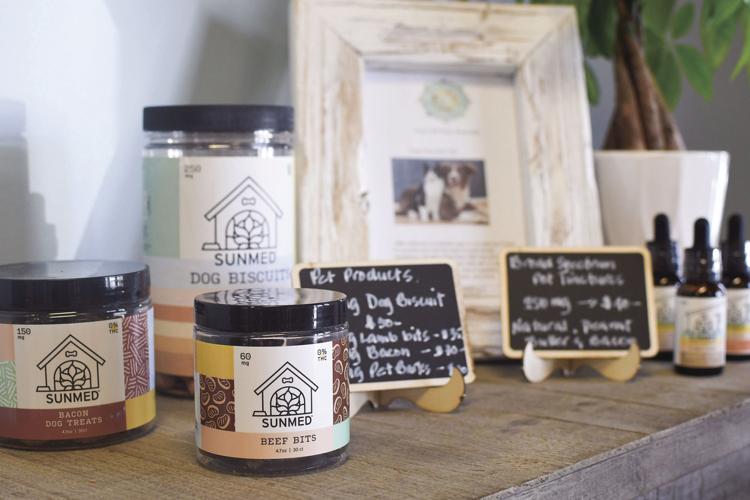 Since the store's soft opening in April, Hughes reflects that she expected to have lots of people coming in as weed enthusiasts in search of a high, but was surprised to find the opposite. Older clientele expressed concerns of wanting to make sure that they were not going to be induced into a euphoric, psychedelic high.
"CBD is medicinal, it's not going to get you high," Hughes assured. "The majority of our clients are over 60 and they've heard about CBD through their children or grandchildren and Facebook articles and they just want to know what's going on."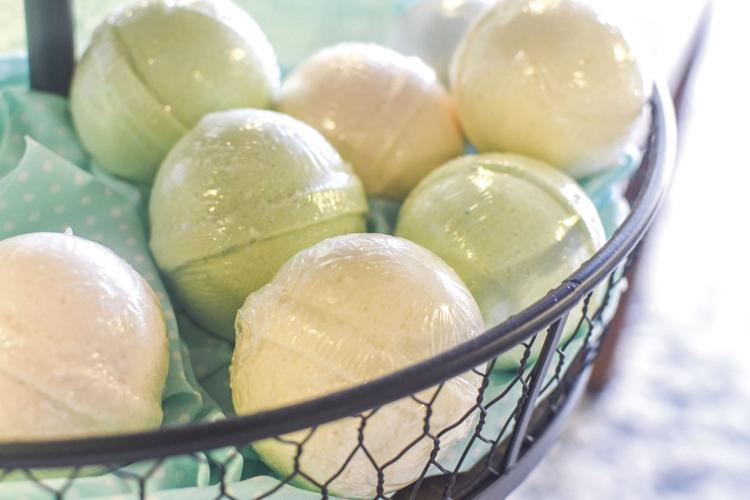 The CBD compound, short for cannabidiol, comes from hemp plants, hemp being sort of like a category of the cannabis genus, similar to dividing fruits by sweet or sour according to CBD Origin. Although both hemp and marijuana plants are categories of the cannabis genus and look exactly the same, the component differentiating the two is the level of tetrahydrocannabinol (THC), the psychoactive property that we associate with the high in smoking cannabis. Hemp plants contain less than 0.3% THC by dry weight, where as marijuana can contain up to 30%, resulting in CBD procured from the hemp plant being federally legal under the 2018 Farm bill, while marijuana CBD is not.
Colleen Garza was turned on to CBD by her 27 year old daughter who was trying to eradicate her own health issues with a CBD lollipop for breakfast every morning.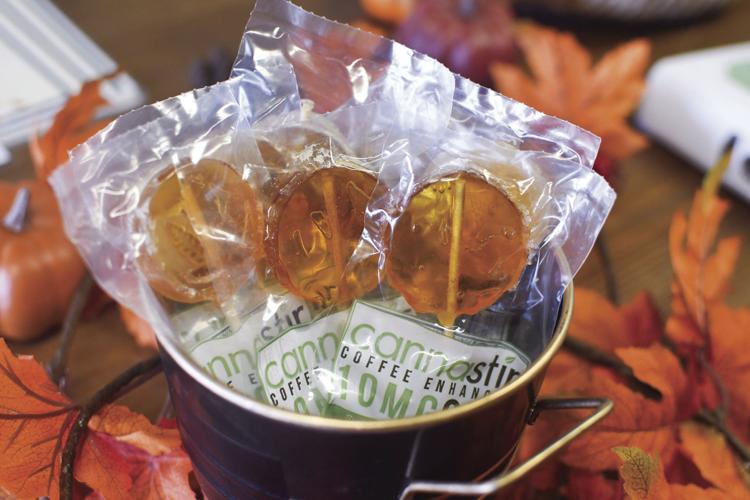 Garza has been an avid user of CBD for a little over a year now, and at 45 years old, Garza uses CBD edibles everyday like clockwork morning, noon and night for typical aging pain management.
"I just feel in my joints that I ache a little … I can take CBD and nine times out of ten, that ache is greatly reduced or completely gone," Garza said. "I just felt so much better about myself, my body, everything."
"Our main clients are older people coming for pain management, they are in chemo therapy and having those issues and they are just looking to get off all of the medicine they're on or just come in and take something else to supplement their medicine," Hughes said. "We've been able to help people a lot with the CBD which has been so cool, not what I expected from the job."
Your CBD Store provides easy access to a safe source of CBD as opposed to buying online or in gas stations where you don't know what you're really getting, although CBD remains an unregulated product by the FDA.
Fake CBD oils commonly purchased at gas stations or online have been discovered spiked with synthetic marijuana – commonly known as K2 or spice and known to cause severe health risks and even in some cases, death – while others contained no CBD at all, according to an Associated Press investigation.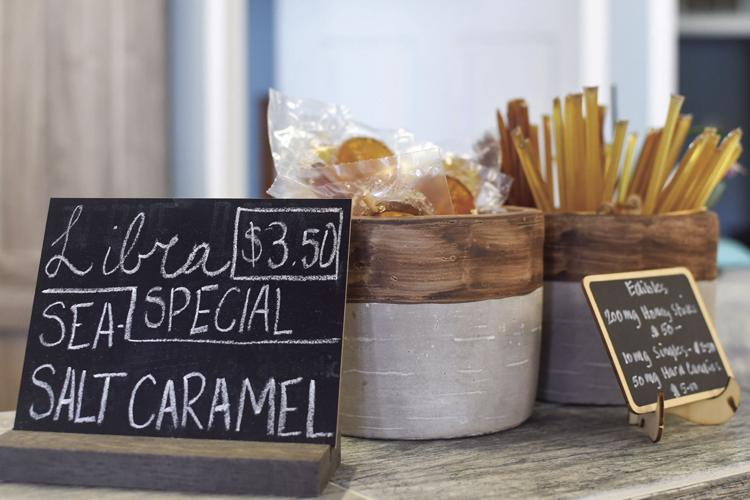 Your CBD Store, a nationwide franchise, is currently the only store in Huntsville that concentrates solely on CBD products, selling SunMed products from Florida. SunMed operates rather transparently with badge numbers on the back of each product which can be searched on the SunMed website to pull up lab reports for that specific product.
"There's never going to be anything in our CBD that shouldn't be," Hughes said.
Clients can shop an array of tincture oils, water solubles, candies, vape supplies, honey sticks, bath and body products and more while sipping on a house made coffee or tea with the option of adding on a shot of CBD, just like you would add on an extra shot of espresso.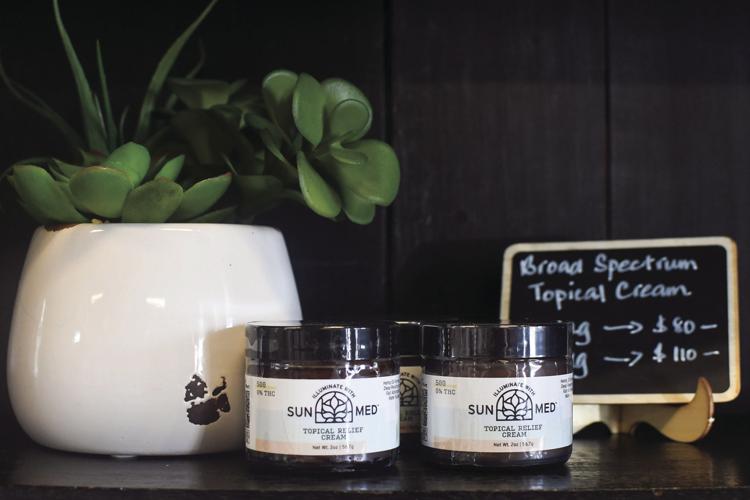 "Everyone comes in here for something different and everyone takes it differently. I have people that only take the honey sticks and then I have people that come in and buy a 100 milligram bottle of tincture every time they come in, so it really is such a customizable experience"
Different forms of the oil breaks down inside of the body in different ways – tinctures under the tongue hitting the quickest – but also dissipating rapidly as well. Edibles have a slower breakdown process inside of the body and generate smaller amounts of relief gradually over longer periods of time.
"It's the medicinal part of the plant, so it's the part that has the anti-inflammatory benefits, it's heart healthy, neuroprotective, mood stabilizing, skin concerns, all of it," Hughes said.
CBD is largely being looked at as a natural alternative to chronic pain treatments containing anti-inflammatory benefits. Topical creams have been tested on animals to help treat chronic pain including inflammatory and neuropathic, two of the most difficult chronic pains to treat. Hughes added that the topical relief creams have been a big hit locally.
Possibilities of lowering pain and inflammation due to arthritis date back to the first documented use of cannabis-derived medicine in 2737 BC when Chinese Emperor Sheng Nung used cannabis-infused tea to aid with rheumatism and gout as well as memory and malaria according to CBD Origin.
With CBD's anti-inflammatory properties, studies are currently looking at the oil as a possible treatment for acne as research has shown the oil to lower the production of acne causing sebum. CBD's anti-inflammatory properties may also protect against – as well as delay – the development of type 1 diabetes.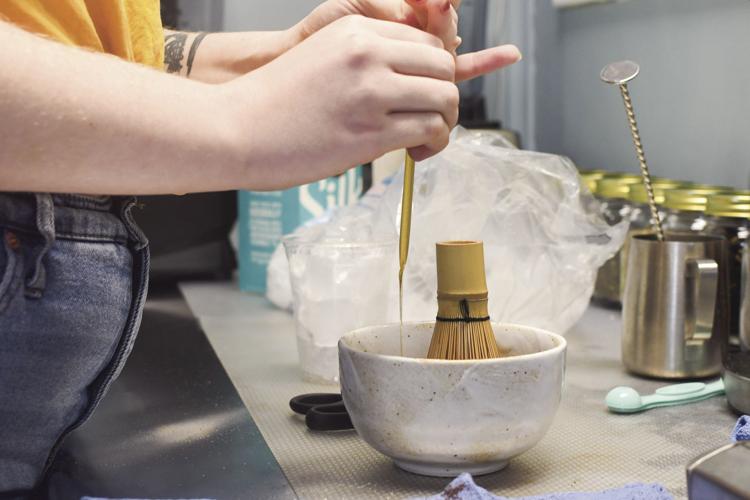 The miracle of Charlotte Figi best exemplifies the successful integration of CBD in modern medicine. Figi, a young girl in Colorado with a very rare form of chronic epilepsy known as Dravet Syndrome, experienced an average of 300 seizures a week and by the age of four, had lost most of her ability to walk, talk and eat.
Seeking alternative medicines after seemingly exhausting all other options, Charlotte was given a small dose of CBD oil extracted from a high-CBD cannabis strain. Charlotte's seizures ceased almost immediately, and now only experiences two to three seizures a month. With many of her normal functions restored, she now lives a normal life.
The FDA has since approved the use of Epidiolex, a purified form of CBD oil, for treating Lennox-Gastaut Syndrome and Dravet Syndrome as of June 2018.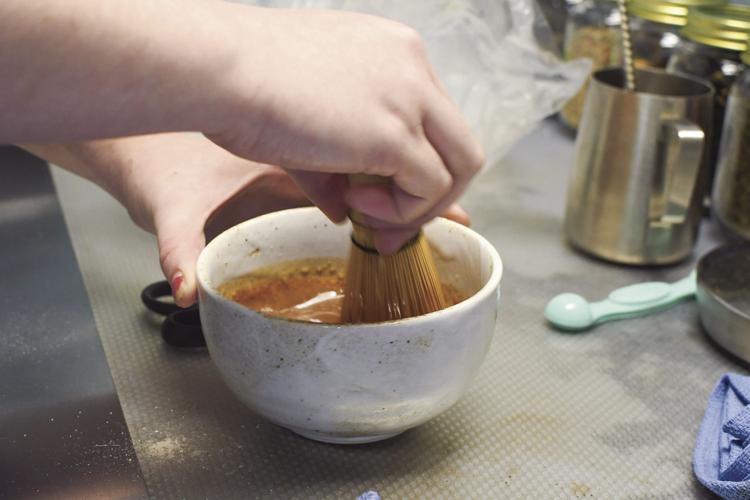 With a successful background in treating these rare forms of epilepsy, researchers have also studied treatments for linked complications such as neurodegeneration, neuronal injury and psychiatric diseases. CBD could also produce similar effects as those in antipsychotic drugs, possibly providing a safe and effective treatment for schizophrenia.
Strong evidence that CBD, with its low levels of toxicity, may prove to help when paired with cancer treatments. The British Journal of Clinical Pharmacology found evidence that CBD significantly helped to prevent the spread of cancer and that the compound tends to suppress the growth of cancer cells while promoting their destruction.
Promising research published in the Journal of Alzheimer's Disease found that CBD was able to prevent the development of social recognition deficit in participants, allowing patients in the early stages of Alzheimers to recognize the faces of people they know.
Research and studies underway leave many hopeful for large-scale health benefits, however many find the compound a helpful over-the-counter alternative to easing the daily struggles of anxiety and panic disorders.
Your CBD Store co-manager Madison Hines was diagnosed with severe panic disorder and was facing multiple panic attacks a day. With CBD she has cut down to having almost none.
Garza notes similar effects in curbing her anxiety and helping her mental health; bringing "clarity" when she could become easily aggravated working in retail.
"With the use of CBD oil that tension isn't as sharp as it could have been and it does help me to move fluidly about my day without extreme aggravation or irritation," Garza said. "If somebody can take something that's so easily available and feel so much better, then why not?"
CBD is being boasted as a miracle drug for its many potential uses, however research is limited and still in the early stages, so nothing is certain yet. Although CBD can be purchased easily without a prescription, self prescribing for major medical issues is dangerous and can have possible interactions with medications. It is important to discuss possible medicinal interactions with your doctor prior to experimenting with CBD.
Similar to the effects of grapefruit juice, CBD can increase levels in your blood of the blood thinner, coumadin, raising levels of certain medications in your blood, according to Harvard Health Publishing. CBD could also disrupt the cytochrome P450 complex enzyme, effecting the liver's ability to break down toxins, increasing the risk of liver toxicity, according to Medical News Today.
While further testing may be required, CBD users are feeling the benefits and stand by the product.
"I had no idea that I was going to feel this way and I know an absolute difference when I do have my CBD and when I do not," Garza said, noting that she feels like she's been "oiled", making her feel more limber and loose.
"It's a life saving product … anybody and everybody can find a benefit from CBD," Hughes said.